The Equipment of the Cow-Hand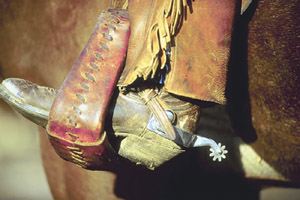 Tools of the Trade - NoteAll the equipment of the cow-hand had its uses, even that considered purely decorative . . . was rarely so.

Plot Devices
Story Information and Plot Devices - Louis would read anything he could get his hands on, multiple newspapers, text books, local history pamphlets, on top of that he was an avid listener, few things made him happier than to get someone with experience talking . . .

General Notes and Oddities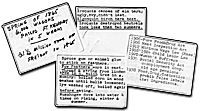 Louis' Believe it or Not - Louis jotted down thousands of one-line notes on historical events and facts gleaned from huge stacks of books, magazines, newsletters, correspondence, NASA Dispatches, journals, and as we discovered later, story fragments, completed (but never published) manuscripts, personal thoughts, and thousands of pages of one-line notes on historical facts and events.