Lost Treasures
Volume 1 &
Volume 2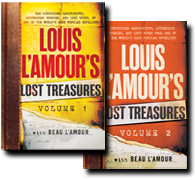 Beau L'Amour takes you on a guided tour through many of the finished and unfinished short stories, unfinished novels, treatments, notes and outlines that his father was never able to publish during his lifetime. These books reveal the unexpected dreams and unrealized aspirations of one of the most prolific writers of the 20th Century.
Louis' COMPLETE First Novel: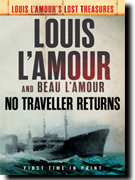 Fate is a Ship ... a tanker west-bound on the eve of WWII. Aboard are thirty-three officers and crew. Thirty-three lives intertwined, by friendship, respect, and a mysterious network of circumstance. Thirty-three lives held separate by fear and prejudice, social class and ambition. A deadly mixture of personalities made all the more explosive by the dangerous nature of their cargo.